Totally enclosed operation can be allowed!

Features
Compact size and Lightweight
Adopt a new three-dimensional impreller reduces 10% in height and 36% in weight.
(*Compared with our current model VB-E)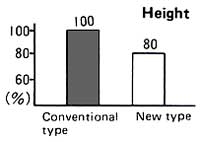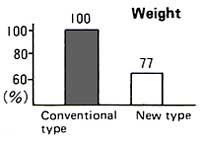 High pressure and Low noise
Adopt a new three-dimentinal impeller and large cooling fin improves maximum allowable pressure by 130%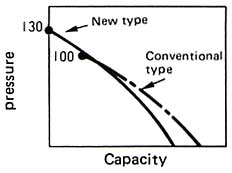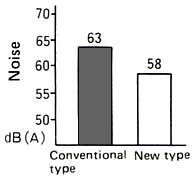 Improved operability
Adopt a new three-dimensional impellre and large cooling fin allows for continuous operation to shutoff under vacuum applications. For pressure applications a bypass device may be requried on some models.