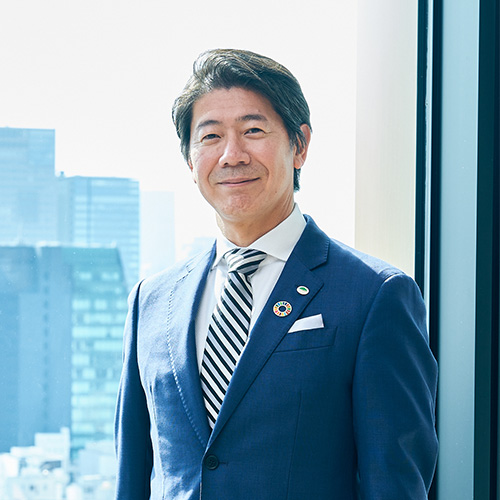 The recent evolution of digital technology and accelerating global development creates diverse business challenges for our customers. At Hitachi, we promote Social Innovation Business by combining OT*1, IT, and Product.
Hitachi Industrial Equipment Systems provides products and solutions utilizing IoT, striving for seamless optimization from management to factory floor. We focus on improving the three customer's values; Social value, Environment value, and Economic value.
Our aim is to be a long term, valuable partner for our customers.
Hitachi Industrial Equipment Systems is dedicated to contributing the realization of the prosperous future and the prosperous society.
*1

OT: Operation Technology
President and director
Yasuhiro Takeuchi